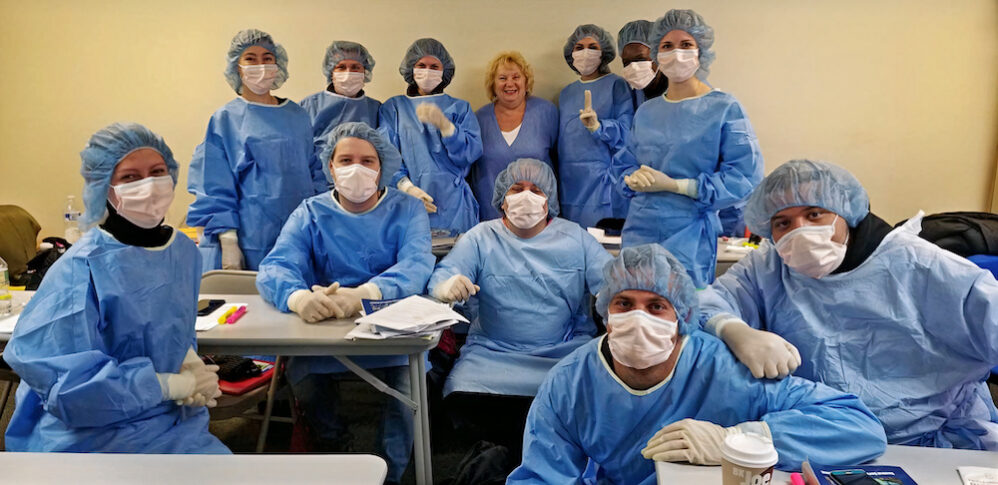 Multyprep's preparation for the sterile processing technician exam is a short-term course with long-term benefits
Since 2016 Multyprep Inc. has been the Premier choice for students looking to enter this highly competitive field.
We're proud to offer the lowest course price in the market. Our instructors are HSPA/IAHCSMM-certified Central Sterile Technicians, bringing decades of experience from major New York hospitals and surgery centers.
Our approach to learning is comprehensive and intensive. It includes online, audio, and video courses, along with practical homework, take-home quizzes, in-class quiz reviews, hands-on training with surgical tools, and real-world experience.
Extensive, 120-hours course, explains in details complete duties of a sterile processing technician, aseptic procedures, sterilization, proper decontamination, packaging techniques, existing laws, and regulations.
To ensure you're well-prepared, we offer more than 1000 practice questions. This affordable, thorough approach makes us your best choice for becoming a certified Central Sterile Technician.
After graduation students receive a certificate of completion and application for the Central Service certification exam.
We're not just about education – we're here to support your career journey. We provide assistance with interview preparation and job placement, leading to our high graduation rate of over 93%.
An impressive 89% of our students pass the HSPA/IAHCSMM Certification Exam on their first try, showcasing the effectiveness of our program.
We pride ourselves on being able to provide all necessary assistance from enrolment to Interview prep to getting your certificate and ultimately a job and more importantly a Career in this highly competitive and lucrative field. When you become a hospital professional and acquire the necessary experience you will qualify for other Certifications and Career Advancement!

Jason
Great course!. Gave me a huge opportunity for a better future!

Nkemjika
The course was well organized. The most useful part was, in my opinion, a complete discussion of every chapter. I feel ready to take a test.

Vera
Just a few months after I finished Multyprep classes, I started working in the sterilization department of a large hospital in New York. My dream come true!

Oksana
Thanks for the opportunity to get an education with such wonderful teachers. Many thanks to Gary for his support and advice during the preparation of a resume, interviews, and further questions at the final stage of confirming a certificate. Now my dream job is coming true!!!