YOUR PATH TO SUCCESS STARTS HERE!!!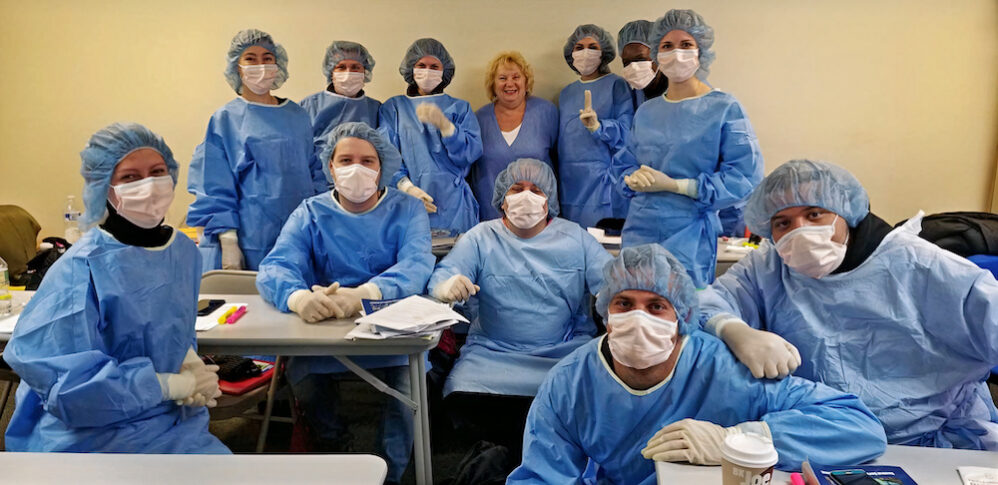 Since 2016 Multyprep Inc. has been the Premier choice for students looking to enter this highly competitive field. We provide a fully integrated learning system that includes Online, Audio and Video courses.  We pride ourselves on being able to provide all necessary assistance from enrolment to Interview prep to getting your certificate and ultimately a job and more importantly a Career in this highly competitive and lucrative field. When you become a hospital professional and acquire the necessary experience you will qualify for other Certifications and Career Advancement!!!
From the first class to your successful employment Multyprep Inc. is your partner of choice.   
Most medical procedures require the use of supplies, instruments, and/or equipment. Some items are used once and then discarded, while others are reused multiple times. Reusable items must be thoroughly cleaned, inspected, disinfected, and/ or sterilized before they can be used.
The extensive, 120-hour course explains in detail the complete duties of a sterile processing technician, aseptic procedures, sterilization, proper decontamination, packaging techniques, existing laws, and regulations.
After graduation students receive a certificate of completion and application for the Central Service certification exam.
WHY CHOOSE THE CENTRAL STERILE PROFESSION?
GREAT OPPORTUNITIES & DEMAND
Huge Demand- for certified professionals
Great Opportunities for highly motivated Technicians
No college degrees or college credits needed
Entry-level positions start at $36,000-55,000 per year.
Great benefits + Opportunities for growth
WHY CHOOSING MULTYPREP IS RIGHT FOR YOU???
All Instructors are Central Sterile Technicians certified by the HSPA/IAHCSMM
Decades of experience working in the largest New York area Hospitals and Surgery Centers
Fully Integrated, Intensive Learning System (Online, Audio and Video Courses, Homework Assignments, Take Home Quizzes, In-class Quiz Review, Surgical Tools, and Hands-on training)
Assistance with Interview preparation and job placement
The graduation rate is over 93%
89% of our students pass their HSPA/IAHCSMM Certification Exam on the very first try
Weekdays & Weekend Classes available (9 am-3 pm ET)
Don't miss your opportunity, Register Today!!!